Monday Moves v1.1: America needs to innovate
Raj: Welcome to Monday Moves! We've made some updates around here. Our new home is on Substack (mondaymoves.substack.com). Send the link to your friends so they can subscribe, and follow us on Twitter (@rajrkane, @lefeberfever) to get our off-the-cuff remarks on these moves and more.
Sam: Raj and I are excited to share the new iteration of Monday Moves with you! I hope you have been staying safe during quarantine and have been using the extra time to brush up on your COBOL skills.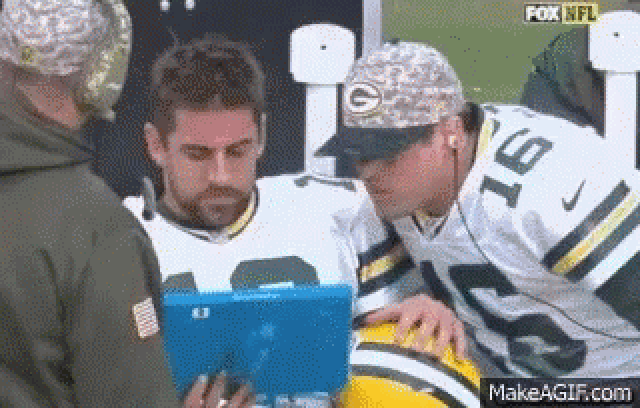 Sam: The Virtual NFL Draft was a huge hit.
Although it pains me to write about the NFL Draft because of the poor choices made by the Green Bay Packers, it is important to note that the virtual event was a huge success, bringing in a record number (15.6 Million)  of viewers. I watched the draft live and was impressed on how smoothly it went. Given how many people I have seen struggle to learn video conference call software, and how many groups were involved, I expected some technical difficulties. As it turns out that there were over 150 feeds which went into the broadcast, and each one was broadcast from equipment that was distributed previously featuring cameras, lighting, and software. Props to the production team who was able to bring us a solid sporting event when the world needed a distraction.

Sam: Oregon's outdated computer systems are long overdue for an upgrade, and are failing when needed most.
The year is 2009, I am a freshman in high school, and "I Gotta Feeling" by the Black Eyed Peas is the number one song in the country. It also happens to be the year that Oregon decided it was time to upgrade their aging unemployment claims system, and received $85.6 million in funds from the US Department of Labor to do so. Fast forward to April 26th and Oregon's unemployment website is down again, $82 million is still available, and nothing about the antiquated system has changed. With hundreds of thousands of Oregonians out of work, the technology has been unable to keep up with demand and job seekers have been having a myriad of issues. The claims system is built on a programming language developed in the 1950s called COBOL, which is no longer taught and has largely been phased out.

This issue combined with inadequate infrastructure has plagued Oregon and other states who are rapidly trying to find COBOL programmers to fix issues as they pop up. In 2013 an investigation by the Oregonian found leadership failures under Governor John Kitzhaber that wasted millions of dollars and failed to move the project along. The project has continued to be mismanaged under the current administration and supposedly will be done by 2025 (16 years, way to go team!); however, many (myself included) have their doubts. As for now, the results of bureaucratic ineptitude are on full display, as are their effects on the people who are suffering from their failures. Well done Oregon, bravo. 

Raj: Governments are implementing surveillance programs allegedly to combat coronavirus. The joint use of geolocation and contact tracing will pose a privacy risk long after the crisis. 
Dozens of governments have implemented measures ramping up surveillance programs to identify infected individuals or those under threat of infection. OneZero has compiled a detailed report of these measures, many of which are cause for serious concern. The most common measure is geolocation tracking, the data for which largely comes from apps that have users' permission to log location data. In the United States, mobile advertisers are supplying location data to government agencies. 

But what's even more concerning than geolocation but gets far less coverage is contact tracing. Apple and Google have joined to create a tool to identify and follow up with individuals who have come into contact with infected people. The tool transmits an anonymous ID over short distances using Bluetooth, which allows servers to search for an infected person through the contact IDs of the last 14 days. It is naive to assume that government agencies will cease using contact tracing data once this crisis has run its course (reminder that the Patriot Act is still in effect). Coupling location and contact tracing allows governments to track every interaction of people's daily lives, a power we should be extremely reluctant to grant if we don't have the answers to the following questions:
Will the data gathered during the crisis and for the purpose of combating the virus' spread be saved in a database accessible in the future?

Will contact tracing become common practice during "peacetime"?

Have we given governments an easy way to consolidate power and establish a new normal by "crying wolf"?
It is not an outlandish ask for governments to identify hot spots requiring extraordinary medical and logistical support without tracking at an individual level. We need to ask governments to do better.

Raj: America, it's time to build.
That's the pronouncement from legendary entrepreneur and venture capitalist Marc Andreesen. In a scathing essay last week, Andreesen took a broad look at the cultural and infrastructural deterioration in America over the past few decades that has been glaringly exposed by the crisis. America has innovated in the digital space but is seriously lagging in basic physical innovations. We haven't come up with therapies or medicines. We haven't come up with a way to directly send bailout money to small businesses and struggling families who are in serious trouble. Even outside the immediate scope of the coronavirus, we haven't built enough urban housing (see San Francisco) to accommodate regular people; we haven't built forward-thinking cities; we haven't built modern transportation services. We haven't even built the factories needed to build these things, preferring to offshore to China instead. As Nassim Taleb foretold, this pandemic was not an unforeseeable event; but we still failed to take an honest look at the risks in our fragile system. 

It's encouraging that the President has recognized the need to rebuild this country, calling out the lunacy of waging endless wars while letting domestic systems rot. But I doubt that the massive change in American willpower and regulatory structure required to become a building country is possible. As Andreesen says, it's a problem of inertia.

Technology should make you dream of a better tomorrow. But everything in our pop culture is about dystopia. How will Americans strive to build new technology if all we see are vapid fantasies of technological hellscapes?

Sam: Amazon Stole the idea for that AmazonBasics product you bought
In 2018 Amazon ran a TV ad which featured small business owners selling their products on Amazon before finishing with the statement, "Half of everything sold on Amazon comes from small and medium businesses." In their 2019 Small Business Impact Report Amazon states that "Amazon is inspired by the type of courage and inventiveness that makes entrepreneurs tick." As it turns out, they are so inspired that they have been accessing sales data from independent Marketplace sellers to help develop competing private-label products. A former employee told the Wall Street Journal that, although it was against Amazon's policies, it was a common practice that was openly discussed. Amazon has disputed the claims and said it has launched an internal investigation. These recent claims come after a coalition of labor unions have petitioned the FTC to investigate Amazon for anticompetitive practices including using seller data.
That's all for this week. Keep on moving.