Monday Moves v1.3: A Physical-Digital Future
Raj: Here's another nightly drop for those burning the midnight oil. This week we have fewer but longer posts than usual, a script that we'll flip next week.
If your friends are bummed out by missing our weekly content, don't just wait around! Be a good friend by forwarding them this email.
Sam: It is Media Moves this week as I recap some of the big stories hitting the entertainment industry.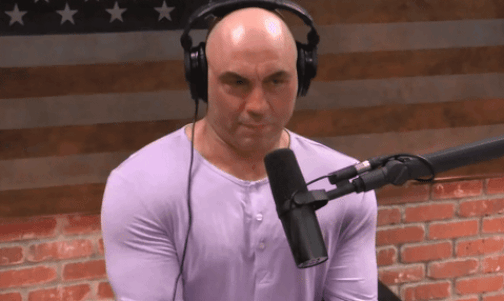 Raj: Elon Musk has updates on Neuralink, his neurotechnology company that promises to further integrate man and machine. 
Neuralink (founded in 2016) is one of Musk's newest ventures and possibly his most exciting one, which is hard to believe given he spends most of his time building spaceships and electric cars. Tim Urban, who writes the exceptional Wait But Why blog, reported in 2017 that he was "convinced that it [Neuralink] somehow manages to eclipse Tesla and SpaceX in both the boldness of its engineering undertaking and the grandeur of its mission." 

As our distant ancestors evolved over millions of years, the complexity of their nervous systems developed from a simple nerve net to a simple brain to a brain needing to manage more complicated tasks. Nervous systems developed to be so complex that a human's internal thoughts could be encoded and transmitted via sounds to be absorbed and deciphered by other humans. The invention of language led to a rapid externalization of knowledge into scriptures and libraries serving as common knowledge bases for humanity. The past century has seen another externalization of knowledge into computers. Today, the development and storage of knowledge have been externalized by two levels: from humans to humans, and from humans to computers. Artificial intelligence will soon give rise to superintelligence, which will firmly externalize knowledge by a third level: from computers to computers. The systems powering this transformation are called neural networks and are largely based on their biological namesakes. 

Elon's Neuralink gambit is to create a powerful physical-digital interface, by pairing human brains and artificial neural networks, that erases the need for humans to communicate via verbal or written language. Many less complicated physical-digital interfaces already saturate our lives (we all are addicted to smartphones at least a little bit).  Neuralink's interface will take the form of a single, small chip implanted in the brain capable of communication via electrodes and Bluetooth. Elon's initial goal, before erasing the need for verbal or written language, is to treat brain injury and trauma. On the Joe Rogan Experience last week, he also cited other possible applications such as restoring eyesight, limb movement, and more: "It could, in principle, fix anything that's wrong with the brain." On the podcast, he announced that inserting the chip into a human brain could likely happen within a year, a much shorter timeline than most expected. I expect more transparency on this venture as the year progresses.

Sam: Does the A in AMC stand for Amazon? Not yet...
AMC stock rocketed up 56% today on rumors that Amazon is considering buying the world's largest cinema chain. The coronavirus shut down only accelerated an already tough situation for AMC, which after a series of aggressive acquisitions left the company with almost $5 billion in debt. Just last month AMC talked with a bankruptcy firm before they were able to raise $500 million to stay afloat while they prepare a reopening plan.

This is not the first time that Amazon has considered buying a cinema chain. In 2018 they considered purchasing Landmark Theaters, but were outbid by Cohen Media Group. Netflix was also rumored to be exploring the purchase. The goal of acquiring a movie theater chain for Amazon, or Netflix, would be to help streamline their media releases in a rigid structure that was not built for streaming. The issue for Amazon, Netflix, and other streaming providers that produce original content, consists of the following catch 22: In order to be eligible for awards (e.g. the Oscars) a movie needs to be shown in theaters, but most large chains require a three month exclusive showing period where the movie can only be shown in theaters and not released on DVD or streaming. Streaming providers have been getting around this by showing their movies in smaller theaters in tandem with releasing them on their platforms, but it still means they miss out on a large chunk of revenue from the box office. If Amazon acquires AMC it means they could release their original films in their own theaters and streaming simultaneously, maximizing their revenue from both angles. 

This is the latest development in heightened tensions between various groups in the media world including producers, studios, streaming services, and consumers. The traditional Hollywood format where a movie is released in theaters, and then available to purchase or rent after it's theater run, was built long before streaming was available as a format. Will it take a massive vertical integration in order for the Hollywood institution to adjust to the new normal, or will this threat force adaptation? One way or the other we will definitely see changes in the next 12 months.

Sam: Quibi is a disaster, and the founder thinks Coronavirus is the blame. (hint: it is not)
During our brief Monday Moves Hiatus, the much anticipated (Read: advertised) streaming app Quibi was released. The service was founded by Jeffrey Katzenberg - a Hollywood producer and Dreamworks Pictures originator. The idea is to provide high quality, short format, original content that is designed for a phone screen. The most exciting addition was Quibi's unique technology called Turnstyle which allows shows to be watched horizontally or vertically, while switching seamlessly between the two. Katzenberg raised $1.75 billion (yes that is with a b) to produce content and advertise. I downloaded Quibi when it released on April 6th, signed up for my 90 day free trial, and started watching. I was impressed by the Turnstyle technology, but it was also the last time I used the app.

Quibi has had serious issues getting off the ground, and in an interview with the New York Times Katzenberg blames everything on the Coronavirus. The app has only been downloaded 3.5 million times, and only has 1.3 million active users. This is a long shot from the 7 million users Quibi had predicted for their first year. Katzenberg blames the failure on the change in daily life. He envisioned the app and content to cater towards people on their phones during brief breaks in life, for example waiting in line or while commuting to work, and those moments no longer exist the way Quibi's team planned on. In response Quibi is backpedaling on their mobile only stance, and will soon allow users to watch content on TV screens.

The issues with Quibi are much larger than the coronavirus, and the team responsible has some serious work to do if the product is going to survive. The lackluster content has not enticed me to reopen the app, and the price point of $8/month ($5/month with ads) will likely dissuade many people when there are better streaming options available. Allowing viewers to watch content on TV is a good move, but it might be too little, too late. Devinda Hardawa finished his review by stating, 

"Quibi is the worst sort of over-funded, faux-innovative startup. It pretends to be changing the media industry, but it's not actually solving any real issues for consumers, or the landscape as a whole. What it comes down to, really, is that nobody needs Quibi." 

With Quibi missing the mark on their blockbuster launch, they need to quickly show consumers why they are needed, or nobody will miss them as they vanish.

Raj: Livestreaming has skyrocketed during lockdown. But the growth isn't coming from traditional sources.
Livestreaming grew in the 2010s through live media (e.g. Periscope), lifecasting (e.g. Justin.tv), and gaming. The latter became synonymous with livestreaming and launched superstars on Twitch and Youtube. It wasn't unexpected for streaming to grow during lockdown, as it has become socially acceptable to lounge around all day in sweats while watching streams. Andrew Chen and Jonathan Lai of Andreesen Horowitz noted recently that growth in this industry over the past quarter has come disproportionately from a new class of livestreaming being dubbed "lifestyle streaming." Chen and Lai note that lifestyle streaming emphasizes the streamer over the content. Viewers watching streamers talk about hobbies, eat, or even sleep on camera do so to feel a semblance of human connection. Superficially, it appears a more interactive way to consume content than being a passive viewer. Urbanite millennials already tended to be deficient of meaningful social and familial relationships even before lockdown. A lot of these folks are now feeling a desperate craving for authentic everyday interactions, and lifestyle streaming offers the best such simulation. The "Just Chatting" category on Twitch (which allows viewers to chat with streamers) has grown four times as quickly as the overall site. Chen and Lai cite that donations make up 50% of revenue for lifestyle streams by one streamer (compared to 12% for gaming streams). I agree with Chen and Lai that "as people become increasingly removed from traditional sources of community during the pandemic, lifestyle streamers are going live to help fill that void." But lifestyle streaming isn't helping the root cause of this malaise; it's really just a limp Band-Aid for a futile attempt at patching the wounds of an increasingly alienating society. Perhaps the new communicative pathways that Neuralink creates will actually help reduce this alienation.
That's all for this week. Keep on moving.