Monday Moves v1.7: Kangaroo Stocks and Ferrari Flops
Raj: If a kangaroo court is a term for a mockery of a court, then what should kangaroo market mean? A mockery of a market! That's just what CNBC did when inventing a new term to describe the current jumpy state of the market. Kangaroo season is upon us, folks. Stonks go up, stonks go down; can't explain that. In honor of kangaroo season, we are unveiling a new section called Who's Making Moves to track the past week's upward, downward, and kangaroo-directional movers. Cheers, mates!
Sam: This week I wrote about a global pandemic, Ferraris, and encrypted messaging apps. I feel like I am in a spy movie. Also, if anyone has a spare $700,000 and a digital camera lying around I am sure we can make a more exciting film than Ferrari did.
---
Raj: More tech giants have committed to denying police departments access to their facial recognition technology. Unfortunately, this is nothing more than a PR play that's not going to put the genie back in the bottle.
Last week in v1.6, we wrote on IBM halting the sale of its facial recognition technology to law enforcement in response to growing pressure in response to the killing of George Floyd. More Big Tech players have followed suit, as both Microsoft and Amazon have imposed moratoriums on the practice. Microsoft President Brad Smith said that the practice of selling facial recognition technology to law enforcement will not end until "we have a national law in place, grounded in human rights, that will govern this technology." 

Sam and I waited a week to see what new developments unrolled since we first wrote about this last week, and it's absurd how few outlets are calling this out for being the pile of opportunistic PR BS it is. In an revealing piece, Kate Kaye has stepped back and picked apart the motivations behind this series of moves.
Microsoft does not sell facial recognition to the police, so it's unclear exactly what they are planning to end. What Microsoft does have is a $10 billion contract with the Department of Defense and a $479 million contract with the Army. These contracts will see Microsoft provide the military with more than 100,000 HoloLens augmented reality headsets designed to "increase lethality" in combat and the Pentagon with cloud services to store machine learning and AI processing. Does Microsoft aim to end its actually existing partnerships with the government?


Amazon has pledged a year-long moratorium, but it has a host of surveillance technologies that includes Ring, a doorbell camera system that can be used as part of warrantless policing. The company has already announced a goal to incorporate facial recognition into Ring. Building facial recognition into Ring can take over a year, so has Amazon really pledged anything of substance?


IBM seems to have already removed facial detection technology from public API in September 2019. So law enforcement hasn't used their tech for a while now. IBM hasn't commented on its sale of predictive analytics tools to law enforcement. 
Microsoft also is happy to provide facial recognition tech to the human-rights-abusing Chinese military, publishing papers such as one paper describing "a new AI method to recreate detailed environmental maps by analysing human faces." 

While Big Tech grandstands and reaps praise that mainstream media is heaping on them, they're not the main source of facial recognition tech for American law enforcement who instead rely on scraping AI like Clearview (which we posted about in v0.4). Clearview scrapes publicly available databases like social media sites including Facebook and YouTube which can't be blocked to law enforcement. Clearview is used by over 600 law enforcement agencies across the country and does not plan to cave to social justice.

The genie is out of the bottle. Facial recognition is here to stay, and we should not allow Big Tech to absolve themselves of their role in the rise of surveillance technology.
Sam: Demand for police scanner, crime reporting, and encrypted messaging apps have jumped in the past weeks.
With an outbreak of protests and riots across the country in recent weeks, related apps are seeing an increase in users. Police scanner apps used to listen to local police and fire radio communication have been used by protesters to track police activity, along with curious citizens. Although, as reported by the PDX OR Alerts Twitter account, many police bureaus (including PPB) have moved to encrypted "tactical" channels to keep communication private. Crime reporting apps, along with neighborhood community apps, have also seen an increase in downloads and active users as residents track police activity, protests, and crimes. 

Raj and I both use the messaging app Telegram to communicate with each other along with friends. It is a well designed app and the security features (such as end to end encryption, self-deleting messages, and a rock solid privacy policy) mean the government can't steal our great ideas and I won't see ads for Tom Brady jerseys after discussing his golf swing. As it turns out, a lot of people want those same features. Private messaging apps, like Telegram and Signal, have seen spikes in users. Between May 27th and June 10th Signal downloads increased by 185%. 
Sam: Scientists think that testing wastewater could help detect a COVID-19 outbreak
Scientists have been able to detect the RNA from the coronavirus in the stool of patients and in the wastewater in areas with a high number of cases. Scientists in Connecticut found that the virus's genetic material peaked a week before the number of cases in the region did. This research shows that monitoring wastewater systems in cities across America might help provide an early warning before cases increase. This is not the first time a similar strategy has been used, and "wastewater epidemiology" remains an important tool in researching polio and opioid abuse. Finland, Germany, and the Netherlands have already started a wastewater surveillance program to monitor the levels of coronavirus RNA, and groups in the US are working hard to get the strategy underway here.
Raj: Internet Archive is ending its program of free E-books. In a massive loss for decentralized information, an invaluable "electronic library" has been killed on the altar of copyright.
Internet Archive is "a non-profit library of millions of free books, movies, software, music, websites, and more." It's a tremendous resource famous for its Wayback Machine, which logs the history of over 400 million websites, and its Open Libraries Initiative, which scans libraries' books and makes them available to be digitally checked out in a waiting list. In March, the pandemic prompted Internet Archive to launch the National Emergency Library program which suspended waiting lists and made ebooks immediately available. 

Unfortunately, earlier this month four publishing giants sued Internet Archive for violations of copyright. Penguin Random House, Harper Collins, Hachette, and Wiley equated the program to piracy. The lawsuit doesn't just target the recent program, but rather the way Internet Archive has always operated. The publishers' criticism seems woefully out of touch with the way libraries throughout the country operate, since libraries already let users scan and copy every page of a book. In my view, Internet Archive's importance for the advancement of decentralization cannot be overstated. Not everyone lives near a well funded library, and many of Internet Archive's users come from developing countries. It's a shame that large companies who love to bombard us with the phrase "in these trying times" actively try to make these times even more trying for people with genuine difficulties in gaining access to information. 
Sam: In another case of "too much tech is not a good thing" car fans and film critics blast Ferrari for using too much image stabilization.
I love cars. I love fast cars, and I love watching fast cars go fast. Many people share this passion with me, and for us nothing beats a good car video. On the 13th Ferrari released a new film that was inspired by a 1976 classic filmed in France. I was excited to watch it when it showed up on my Twitter feed; however, I felt underwhelmed during the entire thing. As it turns out, I am not the only one who felt the video was strange, and the culprit appears to be the over stabilization of the footage. As you watch the footage of the gorgeous Ferrari SF90 Stradale drive through the streets of Monaco it appears as if the car is gliding along, leading to a surreal perspective of what is really happening. The film is an impressive technical feat, but it leaves the viewer disconnected with the speed and adrenaline of the drive. Sean O'Kane with The Verge summed up the situation perfectly when he declared, "Ferrari put an F1 driver in its new 1,000-horsepower hybrid hypercar, blocked off thousands of square feet of roads in Monaco, and turned him loose. The video the company ultimately released lacks pretty much all of the excitement of that premise." Well said Sean. I have seen more exciting videos shared on YouTube that were produced in "Mexico." Sometimes authenticity beats expensive gear.
---
Who's Making Moves?
Hertz stock has lost nearly all the gains it saw last week after a surge of contrarian investors on Robinhood bought shares following a bankruptcy announcement. Hertz is now offering "worthless" shares in order to raise $500M. 
     🦘 Airline stocks have been all over the place in the last week.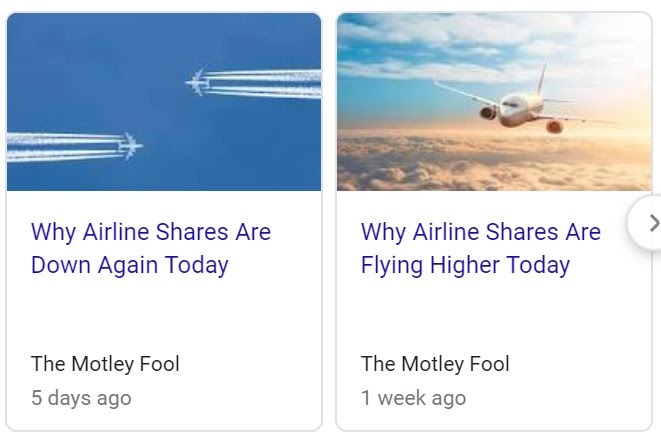 That's all for this week. Keep on moving.
---
We both work hard to make this one of the best emails in your inbox each week. If you're enjoying Monday Moves, share it with a couple friends. You can send them this link to sign up.
If you find something interesting you want to share with us, reply to this email or tweet @rajrkane and @lefeberfever. 
Until next Monday, 
Raj & Sam