Monday Moves v2.2: Shopify on Fire, Your Data for Hire
Sam: Raj takes the GRE tomorrow and I am sure he will get at least two questions correct. If you are looking for something exciting to do consider going on a quantum adventure with the Randonautica app, or set up an online store using Shopify. Maybe coronavirus isn't ruining everything after all!
Raj: Thanks for the vote of confidence, Sam. I'm shooting for at least three questions. As I write about today, the New York Times--for all its moral posturing over Facebook's controversies the past few years--conspires with Facebook to record your every move online. Sam and I want you to have sovereignty over your own data. So who do you trust more for honest tech insights?
---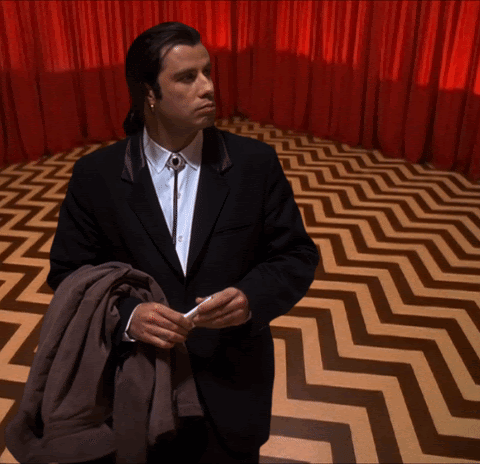 Sam: Teenagers are visiting random places given to them by a smartphone app in order to bend the space time continuum… or something like that.
Recently I have seen some posts on Twitter of people sharing their experiences "Randonauting," or the act of using the Randonautica app to visit a randomly generated set of coordinates. The concept of the app is simple: it gives you coordinates, you visit the coordinates, and adventure awaits. However, as Steve Rousseau writes (and I highly recommend his article), the app has a greater significance to those who choose to indulge in complex pseudo theories of parallel dimensions, the paranormal, and mysterious coincidences. The app does a great job of exciting its users with compelling terminology and adamant explanations of how "quantumly" randomized points and information are generated. It also asks users to "set your intention" before embarking on their adventure, using a word or phrase "to help create a story for the journey ahead." 

Users have widely shared their experiences on Reddit, TikTok, Instagram, and other social media platforms. They range from finding creepy items, admiring beautiful street art, and being involved in strange coincidences. To some, the idea is that by going to a random location you would not otherwise go to, you are opening a parallel universe in which you never would have gone to that location without the app. To most, the app is a fun way to pass time during coronavirus summer while having a small adventure.As Rousseau points out, the key to the app is that users create what they want out of the experience. Some people will work to derive patterns at their random location, others will simply enjoy being in a spot they otherwise would not have gone. Personally I am all for an app that motivates people to get outside and discover new things. Raj and I did download the app, so stay tuned to see what happens when we give it a shot.
Raj: That bubble tea you just ordered on Doordash? Zuckerberg thanks you for the recommendation and is going to buy the same one tomorrow.
Well, not quite. But Facebook probably knows you bought it. In fact, if you aren't careful, Facebook could very well be tracking your entire online presence and activity to an astonishingly minute level.

Facebook has become the perfect background data miner on the Internet as thousands of different companies and websites send practically every significant decision you make online to the tech leviathan. Facebook terms this off-Facebook activity: "a summary of activity that businesses and organizations share with us about your interactions, such as visiting their apps or websites." Under this umbrella, Facebook collects information on all activity that it terms interactions: opening an app, searching for an item, adding an item to a shopping cart, making a purchase, and more. Any company that uses Facebook's Business Tools can share this data, and I do not know of any company that has ever refused to share this data while using these tools (e.g. the SDK, the Facebook Login, or the Facebook Pixel). So, you should assume that any Facebook-related widget on a third party means your activity is being sent to the all-knowing all-seeing Zuck.

There's a very simple way for you to see all the data that Facebook has on your activity. Log into facebook.com/your_information and click "Download your Information." You'll receive a gigantic zip file that includes a folder called your_off-facebook_activity. This folder contains information on every piece of your activity that other companies have sent back to Facebook. However, even this isn't the full picture; though it has a record of every event, it might not reveal the name of the item you purchased nor does it show records of activity received when you're not logged into Facebook. You don't have to be logged in for your data to be collected.

I've known about this practice for years, which is why I've long since deleted my Facebook account and have urged all my friends to do the same. A recent report by Thomas Smith on OneZero, which has gained a lot of traction, details how he noticed his Doordash bubble tea purchase in the records which he downloaded from Facebook. He noticed other companies that divulge activity to Facebook, namely Sprint, AirBNB, New York Times, Bloomberg, LabCorp, and Carbon Fund, among others.

We have repeatedly sounded the alarm to our Monday Movers on Facebook's data-driven creep into nearly every aspect of the Internet. In v1.4, we included this excerpt from an insightful analysis by Guilherme Rambo: 

"It's quite possible that every single app you use on any particular day is running code from FACEBOOK, Google and other data-gathering and data-mining companies. Because of the way this code is integrated...these companies can effectively control those apps, or worse, access all of the data those apps have access to."

Thankfully, there are simple steps you can take to make sure the Zuck doesn't f*** you over by holding your data hostage.
Unlink your accounts from Facebook. Apps should give you the ability to sign up with email or username. You can change your login back to these methods from Facebook.

Use the Facebook Container extension on your web browser. Developed by the privacy advocates at Mozilla, it isolates all Facebook processes into a separate container on your web browser, making it difficult for Facebook to interact with third party websites in other tabs.

Most importantly: delete the Facebook app from your phone. I don't know of a similar extension for your phone. The mobile app also tracks a hell of a lot more information than the desktop website.
Sam: Shopify is on Fire. Should Amazon be concerned?
No seriously… Shopify is crushing it. With COVID pushing a dramatic switch to online shopping, home delivery, and contactless pickup, the Canadian e-commerce platform stepped up to help small businesses adapt. Shopify's stock has now tripled in price from mid-March, and it has set itself apart as the one stop solution for small businesses looking to sell anything online. Shopify can help you design a professional website as well as handle payments, customer data, promotions, inventory tracking, customer service, and so much more. The service is relatively cheap, and with their aggressive expansion it now powers over 6% of all online sales in the US.

The story of how Shopify handled the explosion in demand from COVID is an inspiration to all leaders, business owners, and entrepreneurs. They rolled out a three month free trial, invested $200 million into Shopify Capital (a loan service that small businesses can repay through sales), added features for local pickup and delivery, boosted server capacity, and called all hands on deck to employees at all levels and positions to help onboard new customers. Many merchants report that Shopify's quick help and streamlined platform have saved their entire businesses. Well done.

Shopify has had nothing but positive press recently. The tech world is enamored with their product and their hardworking founder and CEO. Unlike Amazon, Shopify makes sure their sellers keep as much control over the experience as possible. Shopify allows sellers to retain customer data, whereas Amazon keeps that information closely held in order to keep buyers loyal to their platform, rather than the sellers directly. Many sellers who once relied on Amazon are now exploring the opportunities that Shopify gives them in building their brand and interacting with their customers directly. As the e-commerce market heats up, Shopify is paving the way for small businesses to easily join and profit from online sales. Will Amazon feel the heat and adapt to keep their market share, or will they be able to simply rely on their near monopoly to keep things in their grip. Shopify will be announcing their quarterly earnings on Wednesday, which will be an exciting window into the (suspected) continued success of the company's rapid growth.
---
Who's Making Moves?
↗ UP: Tesla stock keeps rising after a 4th straight quarter of solid profits, and excitement that it might be added to the S&P 500.
↗ UP: Bitcoin has surged well past $11k, picking up the pace on a strong showing since the advent of COVID chaos. Traders, who could be buying into an index fund or buying coins themselves, may be safeguarding against massive increases in the money supply. The surge of gold may be in the same vein. 
↘ DOWN: Top mobile apps are seeing declining user engagement. From 2016 to 2019, top non-game apps saw a 4% drop and top game apps saw a 10% drop in the total time used by Americans. This report suggests that innovation within the app ecosystem may have resurged in the past few years.
🦘 KANG: DraftKings stock price fell on Monday with the postponement of two MLB games due to a Coronavirus outbreak. The stock was previously up after the NBA and MLB seasons started.
That's all for this week. Keep on moving.
---
Title contenders for v2.2: 
Random places and online shopping races

Online shopping and Facebook stalking

Random coordinates and Facebook subordinates
---
We both work hard to make this one of the best emails in your inbox each week. If you're enjoying Monday Moves, share it with a couple friends. You can send them this link to sign up.
If you find something interesting you want to share with us, reply to this email or tweet @rajrkane and @lefeberfever. 
Until next Monday, 
Raj & Sam