Monday Moves v1.2: Zoomers Rise Up
Raj: It's still Monday as I publish this on Pacific Time. So put away those pitchforks and welcome my friend Ben Freeland as our latest guest writer.
Sam: I hope your week went more smoothly than Tesla's stock price did. If you are looking for some new music, the hottest new place is TikTok where record labels are heavily promoting their artists. And make sure to forward this newsletter to a friend and drop us a line if you have any suggestions!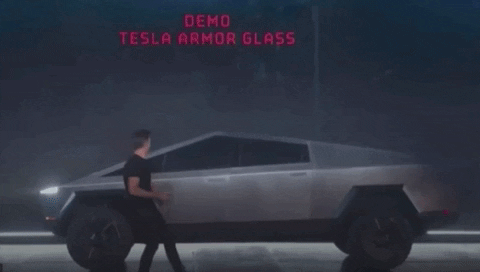 Sam: Elon Musk is acting like… Elon Musk.
Over the last week Elon Musk spent some time on Twitter, something we are not unfamiliar with. He started his week off by questioning the lockdowns taking place across the country, and advocating for reopening the country quickly. On Friday he stated that "Tesla stock price is too high imo" before tweeting about how his girlfriend is mad at him (and that she is expecting a baby on Monday), the lyrics to the star spangled banner, and how he plans to sell all his possessions. Tesla stock promptly took nearly a 10% dive. After his 2018 run-in with SEC they have watched him closely, and while the tweet might not be illegal, it could violate an agreement that Musk and the SEC came to that required all statements that could move Tesla's stock price to be pre-approved by a lawyer. Whether or not the SEC will crack down on Musks' behavior is still in the air, but I think many investors have had it with his antics. It might be worth noting that after revolutionizing the automobile, Henry Ford nearly destroyed the company before he was ousted from leadership…

Raj: As the travel industry crashes, the door is shutting on AirBNB's heyday. 
AirBNB CEO Brian Chesky was quick to pick up on a forthcoming crisis in late March, when he wrote a letter announcing a $250 million bailout to cover the costs of Coronavirus-induced cancellations and a further $10 million toward the 10% of hosts considered "superhosts", i.e. glorified landlords who are cherished by the company. This was a wise move as overleveraged superhosts are missing out on rental income for months on end and are unable to face mortgage debt. The situation for non-AirBNB landlords, however, is uncertain. But the core issue impacting AirBNB is whether anyone will be willing to stay in strangers' homes after this pandemic is said and done. It's unlikely that the lavish Manhattan apartments going for double the cost of rent will continue to finance the arbitrage-heavy dreams of superhosts. At the very least, let's hope that the horrors of 2007-2008 are not repeated. If only we had paid attention to hyperconnectivity, which Ben brings up in the next post.

Ben: Crises that ravage systems tend to expose the systems' weaknesses naked for all to see. In the case of the current Coronavirus crisis, the curtain has been lifted on a global economy whose hyperconnectivity renders it egregiously susceptible to catastrophe.
"Made in China" drove consumer prices down for many Americans. Platforms predicated upon enhancing hyper-connectivity, like Facebook, revolutionized our ability to "stay in touch". Aggregate American wealth has proliferated as the country decreased manufacturing to the boon of the service sector--which now accounts for 80% of US GDP.

But as digitized as our lives become, our survival ultimately depends on access to physical goods and equipment. No matter how many collateralized debt obligations the investment banker in Manhattan creates or how seamless Gmail's new interface is, these products do little in the way of ensuring our daily survival and protecting national security.

Firstly, in pharmaceuticals, 90% of generic drugs in the United States came from either China or India, and China accounts for production of over 95% of 156 acute-care drugs needed by Americans to live are almost exclusively produced in China. Secondly, epidemiologist Michael Osterholm cites that when it comes to medically essential saline bags, over 85% of saline bags in the United States were being supplied from San Juan, Puerto Rico in a single factory. This centralized offshoring might be most efficient from a macroeconomic perspective; but surface-level profitability preceded logic here, as all it took to cause a saline bag shortage across US hospitals in late 2017 was a Category 5 Hurricane Maria wiping out the facility. Lastly, perhaps the most coveted object (and imperative for healthcare workers) in this pandemic is the "Rolls Royce" of masks: the N-95. Yet, N-95 manufacturer 3M has announced it will take several months to scale up production in America while the CCP had quick access to millions of N-95s that were made in Mainland China.

The time has come for a rebalancing of critical manufacturing back to the US and a reevaluation of connectivity risks when American corporate profits and shareholder returns are prioritized over political and economic subversion to China and its manufacturing capabilities of Herculean proportions.

Raj: Zoom's privacy issues were no more than growing pains. The company has soundly beaten Big Tech and isn't looking back.
To "zoom" is well on its way to becoming as ubiquitous a verb as to "google", to "slack", or--in simpler times--to "skype". But it's also become an uninspired sport to dunk on Zoom and harvest Twitter hearts. The video-conferencing service has provoked a slew of concerns due to default settings not being end-to-end encrypted, exposing data of non-Chinese users by routing calls through Chinese data centers, undisclosed data sharing with Facebook, matching of users to their LinkedIn profiles, and a malware-like installation process on macOS. Google even banned its employees from using the service (revealing that even Googlers don't use Hangouts or Meet). 

In spite of all this I give the company a ton of credit. Zoom's founder and CEO Eric Yuan urgently responded to criticisms and steered his company to providing security patches in just a couple days. You wouldn't have gotten service this quick from most software companies. The platform successfully scaled at a berserk rate from 10 million users to 200 million in under three months. Adhering to the "less is more" model, Zoom's simple user interface makes WebEx, Skype, Hangouts, Meet, Teams, etc. look prehistoric. All you need to join or start a Zoom meeting is to click a couple buttons, and you don't need to integrate with every social media company out there to get started. Zoom focused on building a killer video conferencing service addressing exactly what the public wants rather than going the Big Tech route of building a service on top of a gargantuan social media service including a hundred other features. And despite Zoom's privacy concerns, it never collected remotely the same amount of data that Google, Facebook, Microsoft, or Cisco guzzled. Here's a lesson for all tech companies in the 2020s: Less Is More.

Sam: 10 Million people pay a monthly subscription for Microsoft's "Netflix" of Video Games - Microsoft wants to be the king of gaming
Video Games have taken a massive jump in popularity during the coronavirus pandemic. Personally I have been enjoying playing the latest Call of Duty online with friends, and I don't remember seeing this amount of excitement for gaming since Halo 3 came out in 2007. During a recent earnings call Microsoft announced their new Game Pass (a monthly subscription for Xbox games) has over 10 million subscribers. This is a significant lead over EA Access (5M) and Sony's PlayStation Now (1M in October 2019). Total Xbox Live users hit 90 million this quarter, yet despite this increase Xbox content and services only increased by 2 percent in this quarter. The goal here is to get gamers ready for the next iteration of Xbox: the Xbox Series X and streaming through Project xCloud. 

The idea is simple but ambitious, gamers will be able to play games on their Xbox, PC, or Android phone without downloading the game (see you later, 20 gig updates). Instead, the game will run in the cloud and then stream to your device of choice. This will require fast internet (hello 5G if it ever gets here) but in the end will allow more flexibility for gamers and pair perfectly with a subscription service like Game Pass. Microsoft is hoping to use Game Pass to help transition gamers to xCloud. The monthly payment system also is around to stay, and Microsoft has confirmed the new Xbox will include an option to pay for both the device and services through one monthly payment. I am excited to see how Microsoft capitalizes on this momentum, and what details come out as we learn more about the Xbox Series X. It will also be nice to watch Steam get some competition in their monopolized PC gaming market.

Disclosure: I own stock in Microsoft, Activision (which owns Call of Duty), and EA.

Sam: Congress would like to speak with the manager.
Last week I mentioned that a WSJ report uncovered Amazon was stealing third party data to help design their own products. Well the report got a lot of attention and now the House Judiciary Committee wants to speak to Jeff Bezos, and has threatened a subpoena. The issue is, during a previous hearing in July 2019, Amazon's Associate General Counsel, Nate Sutton, was asked directly about using third party data to which he responded "we do not use any seller date to compete with them". Did someone lie under oath or did something change? 

On Friday, Northwest conservative talk show host Lars Larson asked, "Should Amazon be investigated for creating its own 'house brands' of goods?" and argued that they should not. He advocated that Amazon creating a house brand was no different than any large retailer (ex Walmart, Kroger, etc) creating a house brand of an item and putting it on the shelf next to the band name item. As this gets further along I wonder if more people will take his side. What do you think?
That's all for this week. Keep on moving.
Ben: Born and raised in the South End of Boston, I am now a senior at Colby College with a government major and research interests in sociology. I strongly dislike adhering to unquestioned orthodoxy, and I enjoy learning about a wide range of topics but have particular interests in futurology, drones, Spikeball, and sociopolitical trends.